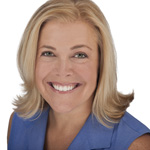 I grew up in a small town in Western New York named Batavia, where I learned the value of hard work early on. I began taking jobs after school by 14 to save money so I could enroll in a foreign exchange program in Granada, Spain. I lived there in 1988 and learned to speak fluent Spanish. Upon my return to the US, I studied at Ohio University in Athens and State University of New York (SUNY) Buffalo.
After many years of slush and snow, I moved south to North Carolina and opened my own business in historic downtown New Bern. Owning and operating my cafe taught me about
marketing, time management, buying and selling and creating success. In 2001, I was recruited by Sysco Foods as a Sales Associate, which afforded me extensive training and education in sales and marketing by one of the best companies in the USA. I sold my business and retained the real estate, renting it out for many years. I worked and grew with Sysco for years  before meeting and marrying the love of my life, Ian, a native southerner.
Soon after our wedding, we moved to sunny Sanibel in 2006. It was a comfortable move for both of us since I'd been visiting the islands every year since 1972 and Ian's family had started coming in the 1930's. We both worked in the hospitality industry for several years, gaining knowledge about the islands, making friends and getting involved in local events. Ian is now employed at the Sanibel Library full time and I'm a real estate professional, and we are firmly rooted here. Community service has always been important to me as my parents modeled it. I have served on the Board of Directors for the Sanibel Community Association, the Sanibel-Captiva Optimist Club, the Little Lake Murex Home Owner's Association, The Captiva Chapel by the Sea, and the SanCap Realtor's Association. I enjoy giving my time and energy to help others and have founded several annual events for charitable organizations on the islands. I volunteer at Big Arts, SanCap Cares and the library.
When not working or volunteering, I enjoy traveling, and pursuing athletic activities like running, bicycling. I keep very active since adopting 2 small pups named, Kernel & Nugget. Our pups love traveling with us, walking on the beach and will do anything for a ride in the Jeep! They also love walking down the street to Grandma's house for treats!
I've enjoyed a life here on Sanibel that most people dream of, and I'd love to make it possible for you, too. I would describe myself as professional, optimistic, resourceful,  energetic, committed, and a great communicator. I'm very detail oriented, focused and demonstrate integrity in all I do. When you need help or have questions about real estate on Sanibel and Captiva, just…. "Ask Amy!"