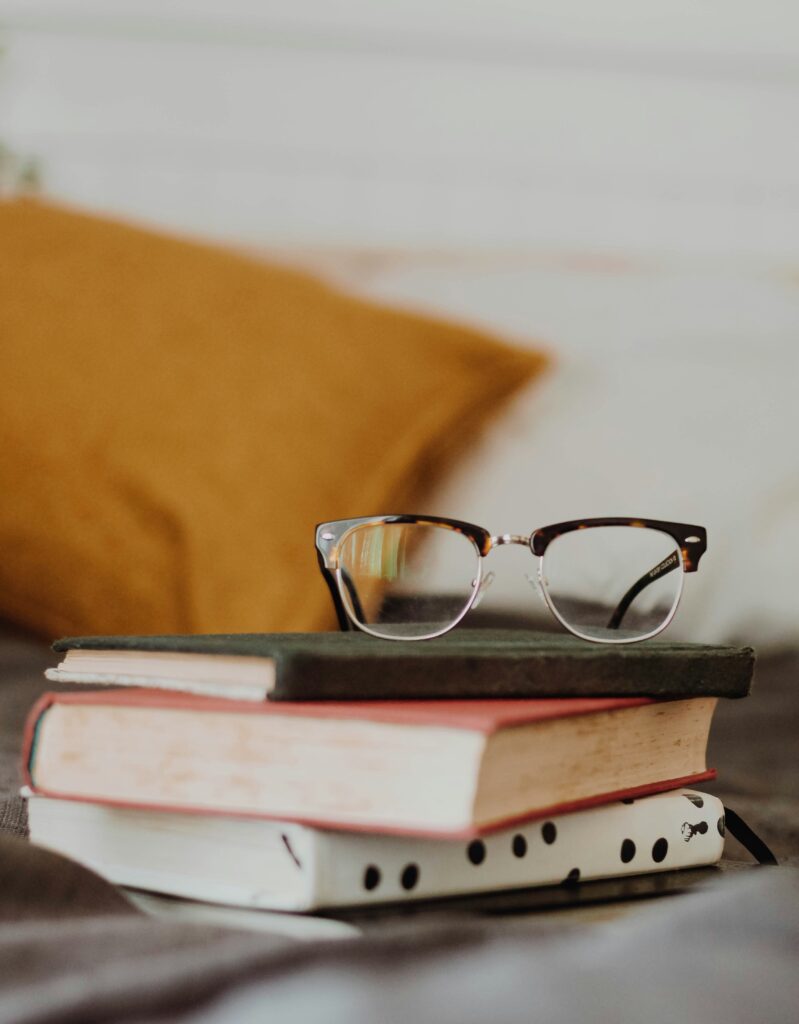 Between a pandemic and a hurricane, I don't know how I would have survived without books. As a construction team worked diligently to repair my Ian-battered house, I escaped into the worlds created by Marie Benedict in "The Mystery of Mrs. Christie", "The Only Woman in the Room", "The Other Einstein" and "The Personal Librarian". Bird and Sherwin's 590-page tome, "American Prometheus: The Triumph and Tragedy of J. Robert Oppenheimer" currently resides on my nightstand. I loved the movie so much that I bought the book to restart my personal library lost to Hurricane Ian. And speaking of great books that are currently movies, have you read "Killers of the Flower Moon" by David Grann? A fascinating story, circa-1918 Oklahoma, that is tragic and true. I am looking forward to buying a bucket of popcorn and settling in for 3 hours to watch Scorsese's movie interpretation soon.
SO MANY BOOKS, SO LITTLE TIME!
How can we pick the best of the thousands of excellent selections , either hard copy or e-book, offered by the Sanibel Public Library? One great way to help make meaningful selections is to actually hear from authors themselves. Thankfully, the Sanibel Public Library Foundation is sponsoring the 2023-2024 AUTHOR SERIES so we can do just that. As noted on their website, the Library, with the support of the Sanibel Public Library Foundation, has brought in authors of note for the past 10 years. These evening presentations and receptions are such a joy! It is fascinating to listen to the various authors describe their writing process, motivation and interests used to create memorable characters and stories. You may even have a chance to meet the authors or at least share a glass of bubbly with your neighbors at one of the four events scheduled this season.
BUT FIRST, YOU NEED A TICKET!
Perhaps you are interested in being introduced to the works of an author you haven't read before. Or maybe you would like to meet the author who has helped expand your horizons or made you laugh. Have you read books by Lauren Willig, Marie Benedict, Nathaniel Philbrick or Fiona Davis? These are the four authors that will be at the Sanibel Library Author Series this season! Lucky us!
These events are so popular that tickets are only available through a lottery system. With your library card in hand, you can participate in the ticket lottery by registering, at very specific times, on the library's website: www.sanlib.org or contact the Sanibel Public Library by phone at 239-472-2483.
LAUREN WILLIG lottery begins Monday, December 18 at 9 AM for Tuesday, Jan 16 presentation
MARIE BENEDICT lottery begins Monday, January 8 at 9 AM for Wed, February 7 presentation
NATHANIEL PHILBRICK lottery begins Wed, February 14 at 9 AM for Thursday, March 14 presentation
FIONA DAVIS lottery begins Monday, March 4 at 9 AM for Tuesday, April 2 presentation
If anyone has a spare ticket to hear any of these authors, especially Marie Benedict, Pearltheblogger would be delighted to join you!
Good Luck and Happy Reading!
#SanibelPublic Library #SanibelPublicLibraryFoundation #2023-24AuthorSeries #LaurenWillig #MarieBenedict #NathanielPhilbrick #FionaDavis #VIPRealtyGroupSanibel #Sanibelvacationrentals #SanibelStrong #Pearltheblogger