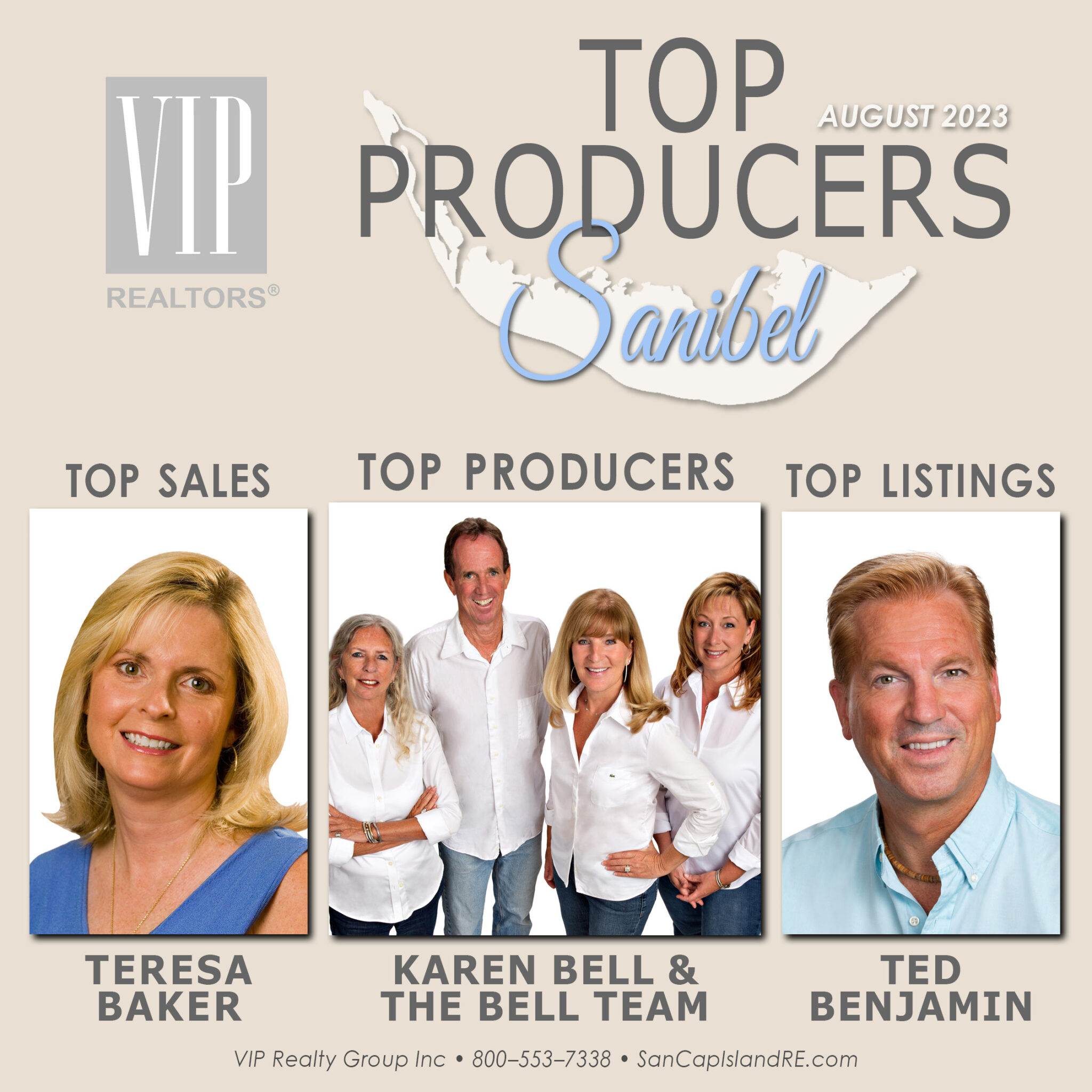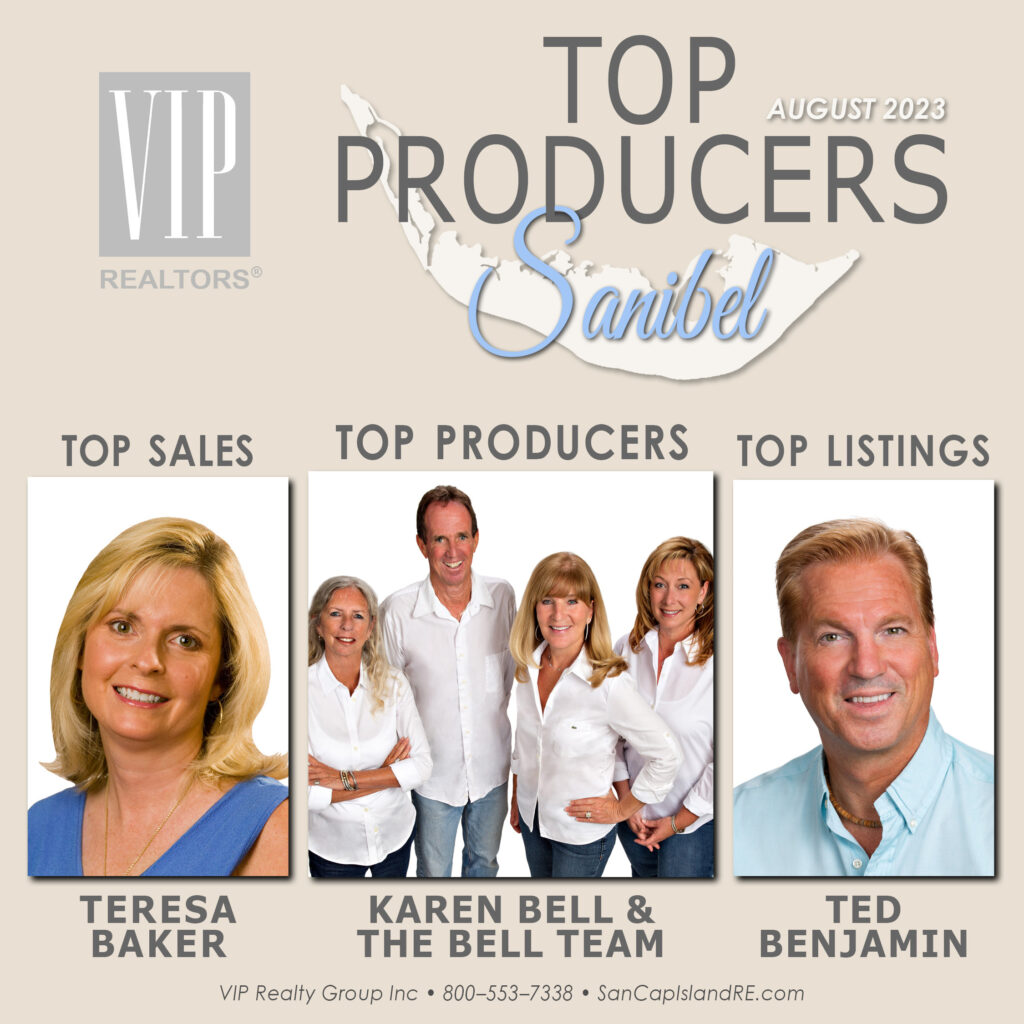 Teresa Baker had top sales. Baker and her husband moved to Sanibel in 1986 and built their first home in Seagull Estates. She has a degree from the University of Tennessee in Merchandising, her Real Estate/Brokers License, Graduate Realtor Institute designation and SCIS designation. Consistently a top producer, her tenacity, honesty, fairness and tireless work ethic are well known to her clients and colleagues. Baker takes great pride in her commitment to always be available to her clients and other agents.
Ted Benjamin had top listings. A Realtor, Senior Real Estate Specialist and Sanibel Captiva Islands Specialist, he has been named VIP's All Company Rookie of the Year and has earned a place in VIP's President's Club. Benjamin was the 2019 treasurer and 2021 president-elect for the Sanibel & Captiva Islands Association of Realtors.
Karen Bell and the Bell Team, which also includes John Bates, Holly Peeples and Sherrill Sims, were the top producers. Since 1986, Bell has been a prominent broker in the region and recognized as the "Best of the Islands" Best Realtor in 2011, 2012, 2013 and 2017. The Bell Team has been recognized as "Best of the Islands" Best Real Estate Team in 2009, 2012, 2013, 2015, 2016, 2017, 2018, 2021 and 2022.
For more information, call 239- 472-5187 or go to SanCaplslandRE.com.
VIP Realty Group is at 1560 Periwinkle Way, Sanibel.