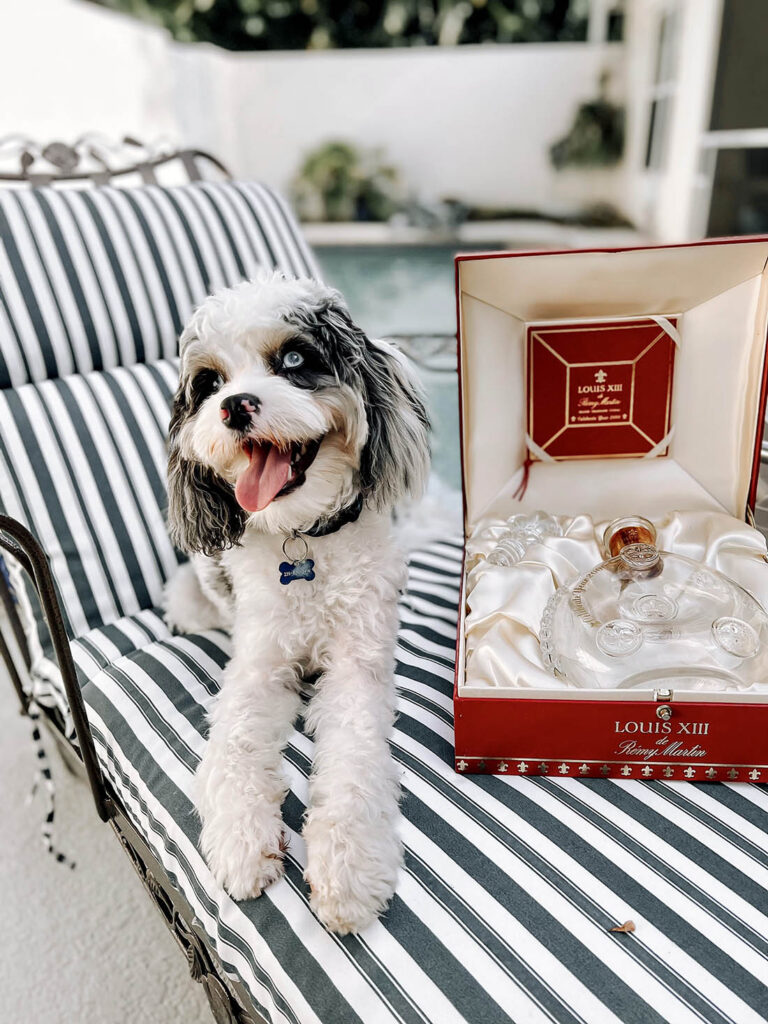 Like the cognac he is named for, Deb Smith's King Charles Cavalier Cavapoo Louis, is top shelf!
Six -month -old Louis is one of our favorite visitors at VIP Sales, 1560 Periwinkle Way. Not only is he handsome, he has the gentle attentiveness of a toy breed with the frisky athleticism of a sporting spaniel.
Louis may be an aristocrat, but he will happily get off his royal high horse to beg for pats and hugs. He is one of the most gentle, well-behaved puppies I have ever encountered. Deb's training skills and patience have worked their magic.
Deb Smith loves dogs but had not had a pet for some time. This past May, she met Louis. There was just something about him that she couldn't resist! It starts with those eyes! One blue, one brown! But that just gets you to take a second look. After that, his personality comes across and well, you can't imagine life without him. I think his full name should be Louis the Charmer!
So, now Louis can join Deb for her walks on the beautiful beaches of Sanibel and Captiva. No wonder he is so content! Maybe his full name should be Lucky Louis! Deb knows all the good spots to take Louis since she has lived in the area for over 30 years. Her success as "Dog Mom" is surpassed only by her skill as a realtor at VIP. Most recently, Deb was recognized as the VIP "Listing Associate of the Month" of June. Come meet Deb and Louis and they will be happy to show you some of the reasons living on an island is so special!
Pearl the Blogger