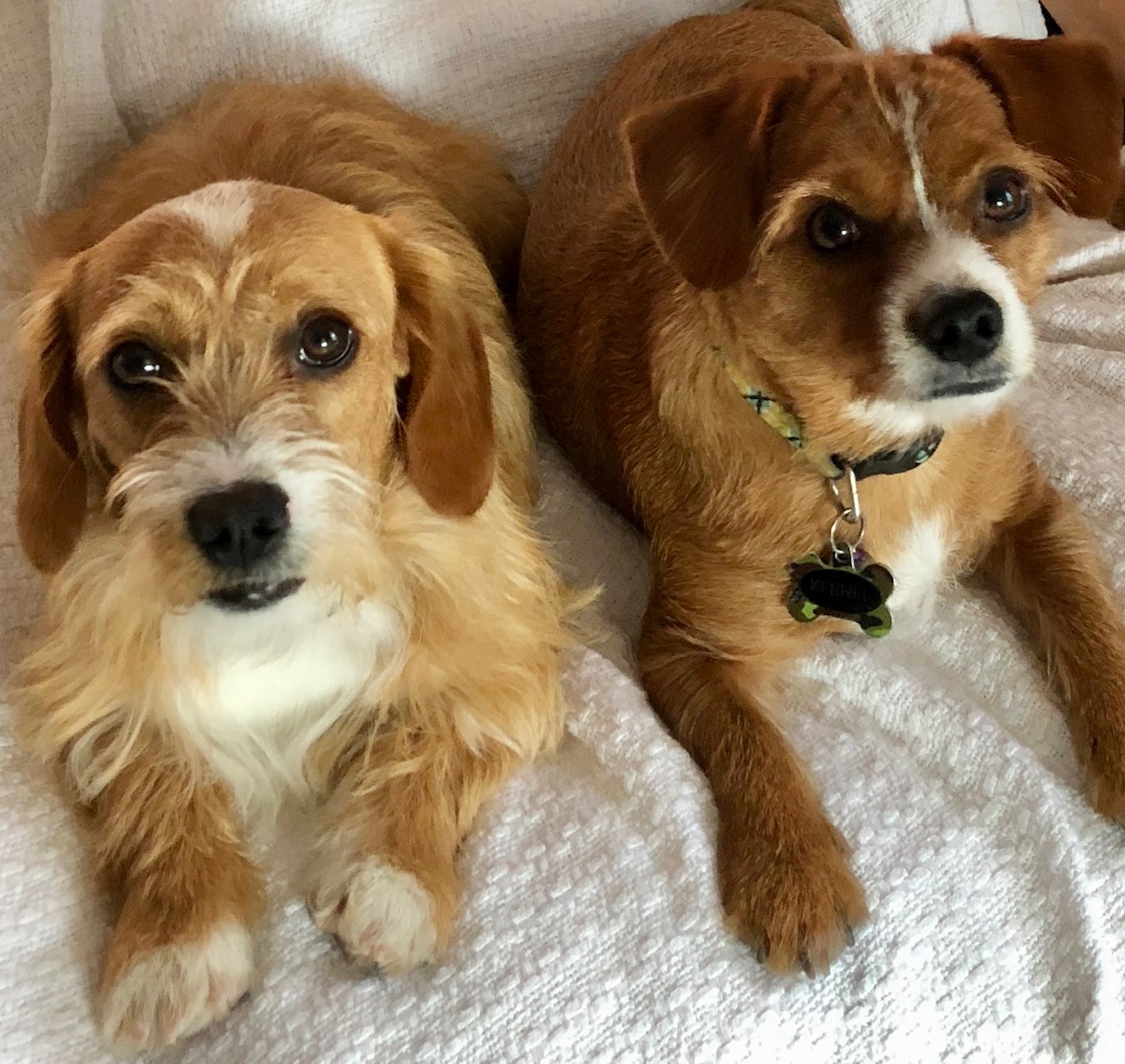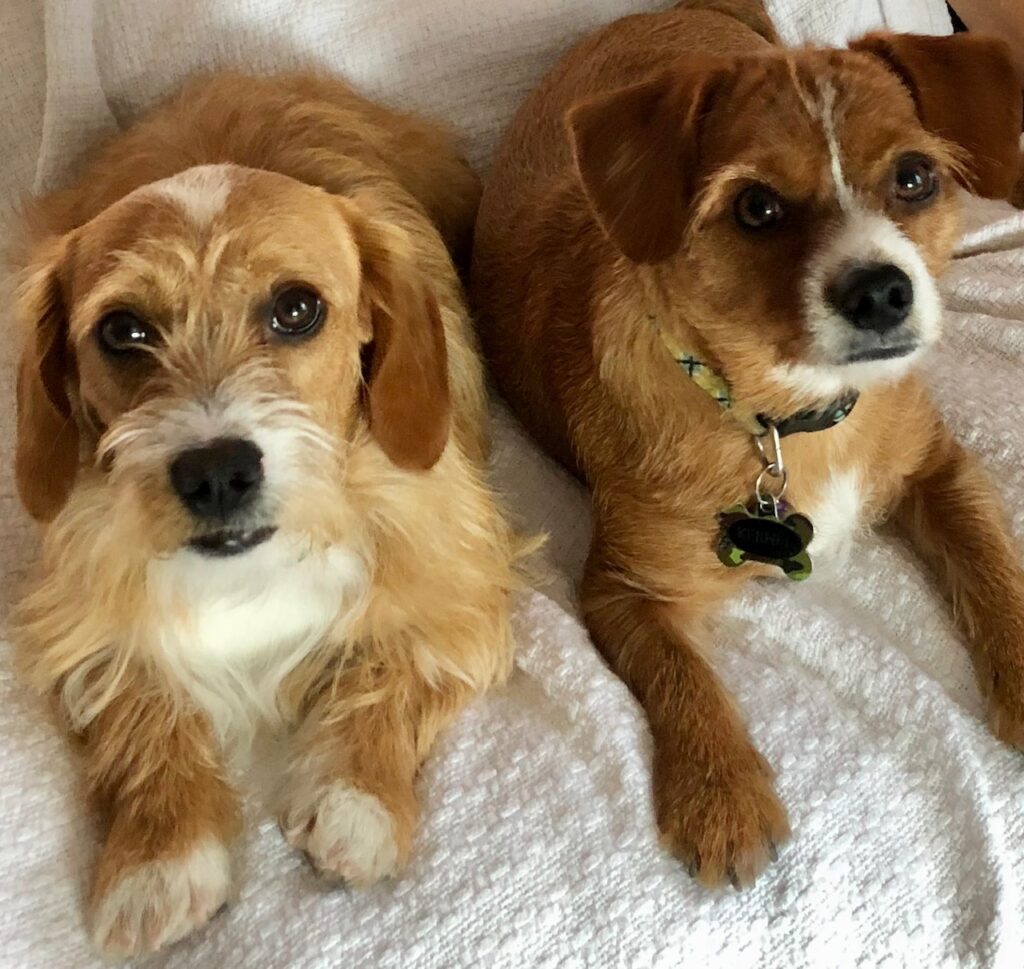 "Where are you from?" That is a common question that starts many conversations on Sanibel and Captiva. And it applies to people AND their pets. Meet Nugget and Kernel, half-brothers, who were born on a working vegetable farm in southern Pennsylvania. They flew in from Philly with their favorite human, their mom, VIP Realtor Amy Wainwright.
Can you guess which one is the Yorkie-Cocker-Jack Russell mix and which one is the Mini-Poodle-Jack Russell?
Both dogs are highly active, and they are very lucky to be able to take their choice of swimming locations. The pool or the beach? Such tough decisions! Good thing Amy Wainwright knows Sanibel and Captiva so well and can take them to the best locations. Amy has been vacationing here with her family since she was 3-years old. Her parents would make the 24-hour drive from Batavia, NY, without stopping overnight! Parents and three kids in the Subaru. Good times!
No wonder Amy made two separate trips to pick up Kernel in 2016, then Nugget one year later.    Non-stop airplane trips, thank you very much. No long rides for our boys! Kernel and Nugget are the first pooches I know that may have frequent flyer miles!
So, which one is which?
On the left is 5-year-old Nugget who has mini-poodle genes. Nugget sports the cutest underbite and he is intelligent, eager to please and adores his human family. He even likes his brother, most days! Like any other siblings, they have their moments, but, overall, they are best friends. Nugget is a beach boy, though.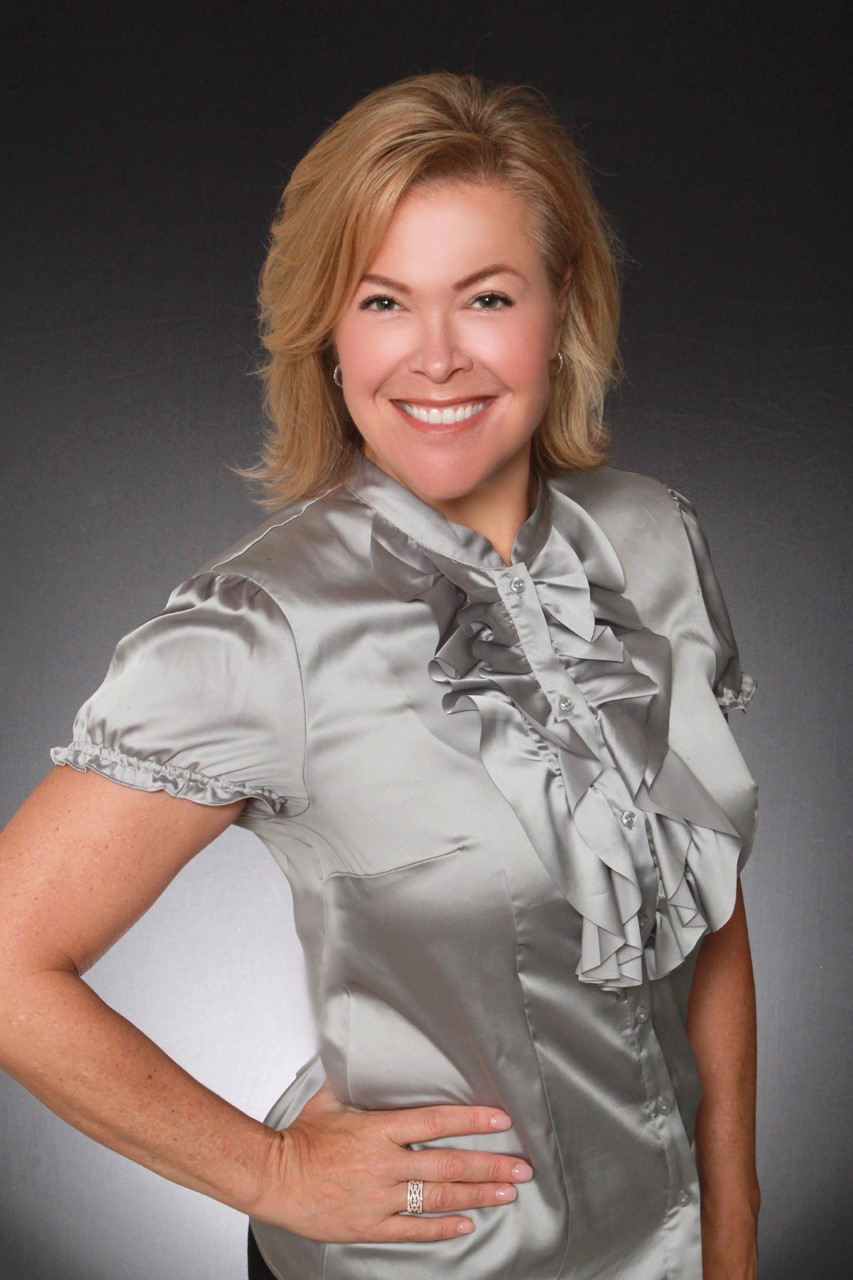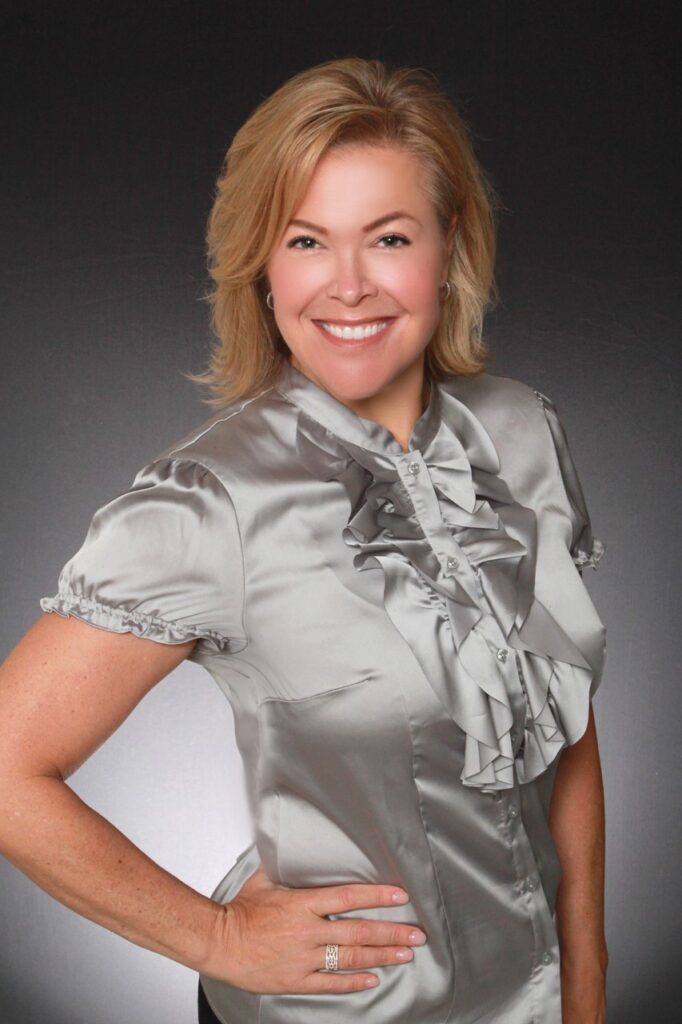 The family social butterfly, 6-year-old Kernel, prefers the calm waters of the pool. He swims every day, bravely jumping in to retrieve his squeaker toys. Kernel is the cutie on the right. Even though he has the bold Jack Russell terrier genes, our tides are just a little too much for him. Kernel would swim for hours in the pool if you let him
Amy and her husband, Ian, and Nugget and Kernel are so happy living here in this incredibly special place! Amy loves what she does, and it shows. She has a keen eye for staging & design plus a talent for making things happen. In fact, this month AND last month, Amy was recognized as VIP Top Producer. Let Amy help you find your own slice of paradise on the islands of Sanibel and Captiva. And if you like, Amy, Kernel and Nugget will show you all the best spots to swim!
#VIPrealtygroupSanibel #Sanibelvacationrentals #AskAmyWainwright #SanibelAmy #CaptivaAmy #VIPpets #Pearltheblogger
Pearl the blogger