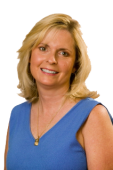 Teresa and her husband Mark first decided to move to Sanibel in 1986 during their first visit to the islands. Sanibel had the same small town charm they were accustomed to from their hometown in East Tennessee.
With a merchandising degree from the University of Tennessee, Teresa decided to get her Real Estate License and start selling her love of the islands.
When you are searching for a property on Sanibel or Captiva there is no substitute for a qualified, experienced, locally entrenched Realtor. The Baker family has owned properties off West Gulf Drive, Seagull Estates and the canal community of Victoria Cove. Teresa knows the island market inside and out and shares with her customers and clients her years of marketing and sales expertise.
Teresa enjoys assisting sellers in preparing their property for the market and is well known for her attention to detail in all transactions.
Adjectives describing Teresa from clients… Integrity, knowledgeable, hardworking, available and trustworthy.
Since becoming a Realtor in 2006, Teresa has furthered her education by obtaining her designation from the Graduate Realtor Institute (GRI), Sanibel Captiva Island Specialist (SCIS) and her Broker's License.
Teresa joined VIP Realty, the #1 island real estate company to form Baker-Carretta and provide you with the best customer service whether you are purchasing a home or marketing to sell. It's all about access and expertise.
Visit my website at: www.sanibelbeachproperties.com or send me an email at: sanibelbeachproperty@gmail.com