On April 15, the Sanibel-Captiva Conservation Foundation will hit the beach, along with 17 of its volunteers, to begin searching for sea turtle nests. Through October, more than 100 volunteers will help survey and record the local nesting season, which ultimately leads to more conservation efforts on the islands.
While loggerheads typically arrive on the shores of Sanibel and Captiva in late April, SCCF anticipates an earlier nesting period this year due to the warm winter temperatures.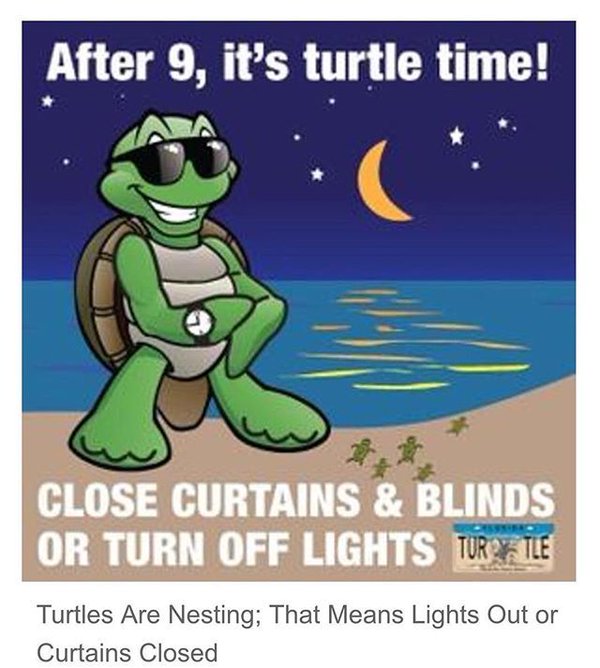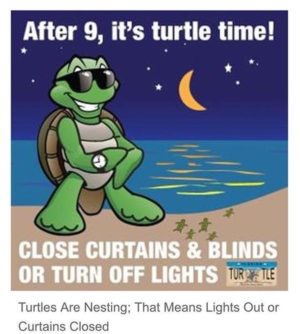 There are several things that individuals can do to help protect our ancient friends:
Keep light off of the beach. If you utilize a flashlight or headlamp for shelling, turn the light completely off or place an approved red filter over it, as sea turtles are not attracted to the long wavelength of red lights. Remember, "After 9, It's Turtle Time!"
Clear the beach of all furniture, including chairs and tents, each night. Most importantly, don't forget to pick up your trash, particularly any and all plastic!
Make sure the sand is clear and flat. For example, if you built a sandcastle, please level it before you go home. Any obstructions on the beach make the long crawl to a nesting place extremely difficult – and dangerous – for female sea turtles.
Never approach a sea turtle on the beach. Encounters with humans are very stressful for wild creatures.
If you are boating in the beautiful gulf waters, please be cautious near the shore. Both male and female sea turtles are often near the surface of the water, near the shore for long periods of time during mating season, making them easily susceptible to boat strikes.
Just remember, the seven species of sea turtles that can be found today have been on the planet since the age of dinosaurs, or for approximately 110 million years. Let's do our part to ensure their success.
For more information about sea turtles on and around Sanibel and Captiva Islands, go to http://whmp.sccf.org/sea-turtles/sanibels-sea-turtles/.