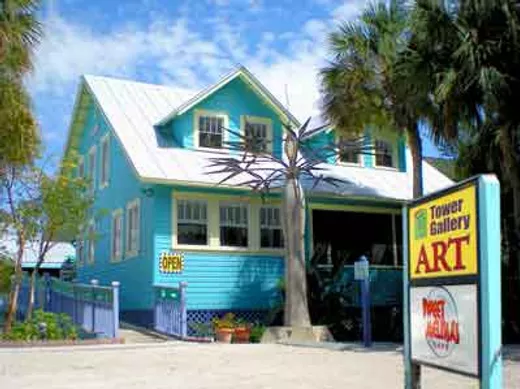 Tower Gallery is celebrating 40 years as Sanibel's premier artist cooperative gallery. The community is invited to "Celebrate 40!" with the artists on Thursday, January 13 from 5 to 8 p.m. There will be refreshments and music, and opportunities to meet and mingle with past and present artists. The celebration is the artists' way of thanking its customers for their continued support. The two-story gallery is filled with new works in a wide range of mediums. You will find paintings in watercolor, oil and acrylic along with ceramics, sculpture, photography, wood work and jewelry.
Tower Gallery is located at 751 Tarpon Bay Road, next to the new Pan Asian restaurant, Bamboo. For more
information, call 472-4557 or visit online at www.towergallery.net.
– Island Sun – January 7, 2022