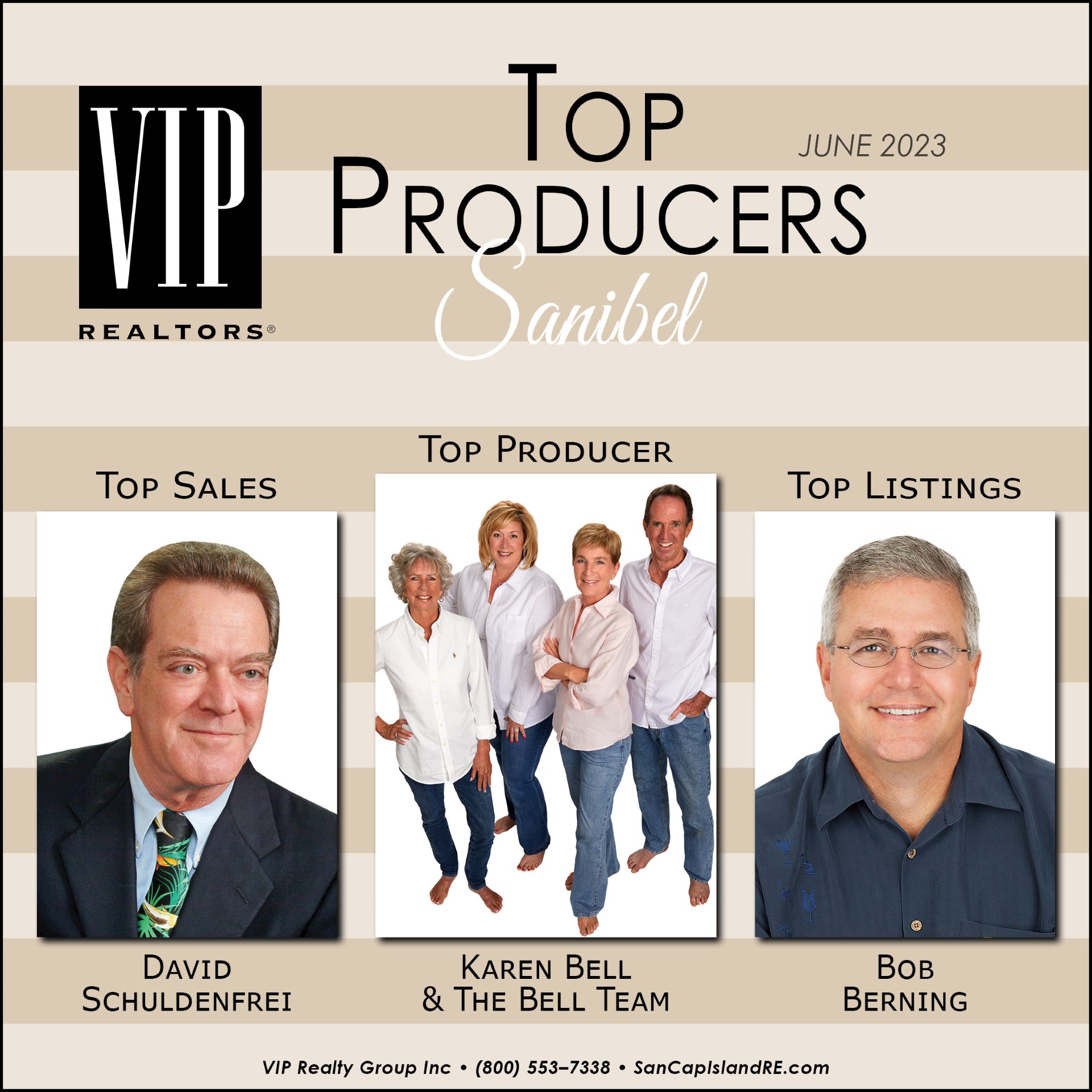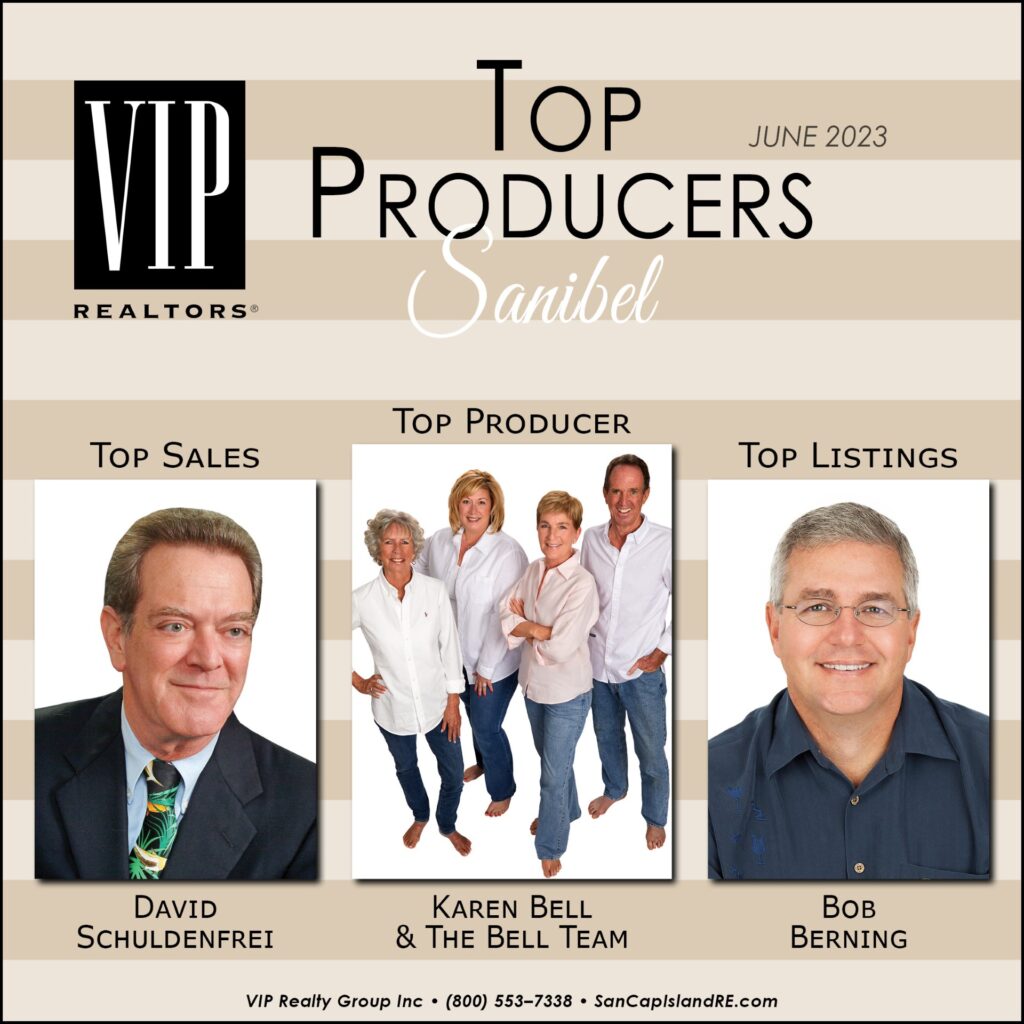 David Schuldenfrei had top sales. A graduate of the Realtors Institute, he is a certified residential specialist and practices real estate as a broker associate with more than 35 years of local experience. Schuldenfrei is a current, or past, member of the SanCap Rotary, Sanibel-Captiva Chamber of Commerce and CROW. He has served on the board of directors for Sanibel-Captiva Chamber of Commerce and Sanibel-Captiva Association of Realtors. Schuldenfrei is also the chairman and founder of the Real Estate Guide to Sanibel & Captiva Islands.
Bob Berning had top listings. Through his specialty in residential, luxury, new construction, golf courses and gated communities, he shares his expertise. Berning applies his negotiating skills and strategies to ensure his clients' goals are reached.
Karen Bell and the Bell Team, which also includes John Bates, Holly Peeples and Sherrill Sims, were the top producers. Since 1986, Bell has been a prominent broker in the region and recognized as the "Best of the Islands" Best Realtor in 2011, 2012, 2013 and 2017. The Bell Team has been recognized as "Best of the Islands" Best Real Estate Team in 2009, 2012, 2013, 2015, 2016, 2017, 2018, 2021 and 2022.
For more information, call 239- 472-5187 or go to SanCaplslandRE.com.
VIP Realty Group is at 1560 Periwinkle Way, Sanibel.