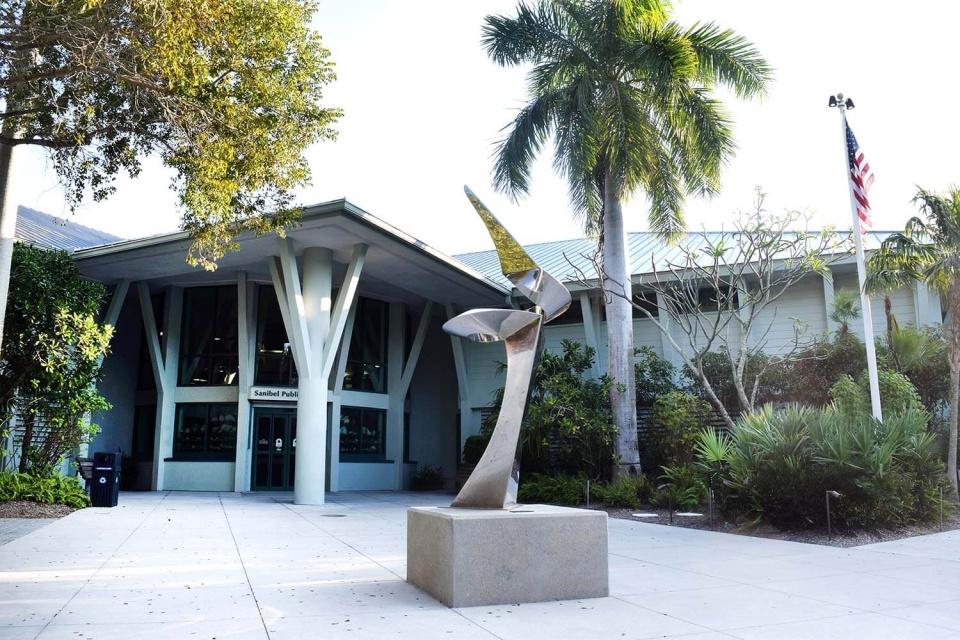 Computer Coach service on Fridays and Saturdays from noon to 1 p.m. Bring in your device for technology assistance with Hoopla, Kanopy, Libby and other apps. These apps allow cardholders to download ebooks, magazines and audiobooks, or stream music and movies. For help, go to www.sanlib.org/techappointment or call 472-2483 to schedule an appointment.

Carved wood sculptures made by Ed Sessa are on display this month. (January)

The following programs are open to the public and no registration is required:

History program with Richard Gollin: Use of Chemical Warfare in WWII, Wednesday, January 26 at 10 a.m. During World War I, the Germans and then the Allies used chlorine, phosgene and mustard gases. By World War II, both sides had stockpiled huge supplies of existing gases and the Germans had invented sarin.

Appy Hour Series with Beth Jarrell: How to Download and Stream Movies using Kanopy, Friday, January 28 at 10 a.m. Watch more than 30,000 indie, classics and documentary films with Kanopy. Bring your device.

Jarrell will lead another program on Wednesday, February 2 at 10 a.m. on some common online scams and how to avoid falling into scammer's traps.

The reading porch offers a fresh-air place for reading and working, with access to stable, high-speed WiFi. Stop by the Selfie Station in the main lobby to have photos taken and a collage made. You can email to yourself or your friends up north.

Sanibel Public Library cards are available to all residents of Sanibel and Lee County at no charge. You must present your valid driver's license (or similar government ID) to staff, showing your current Lee County address. Visitor cards are available for a $10 fee and are good for one year. Computers, printers, scanners and fax machines are available as well as magazines and daily newspapers. For more information, call 472-2483, or visit www.sanlib.org.
-Island Sun – January 21, 2022