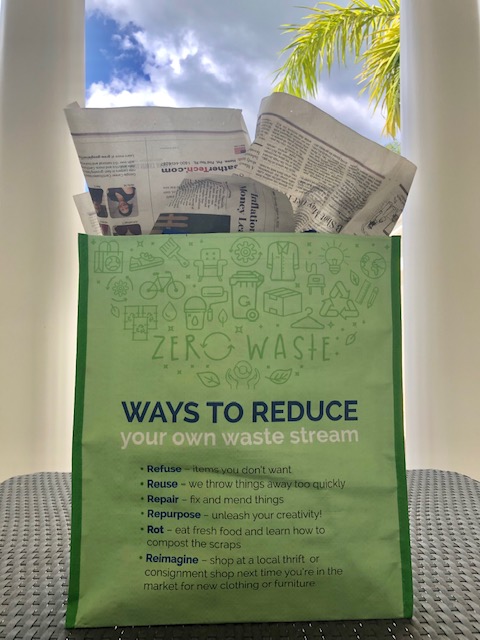 Four Ways to Lose a TON!
Americans generate roughly ONE TON of garbage per person each year! That does not mean that each person, individually creates that much garbage. But it's the number that the Environmental Protection Agency has calculated as an average. We are fortunate to live in Lee County, where, over the past 22 years, one of the country's most successful and sustainable recycling and solid waste management systems has been developed.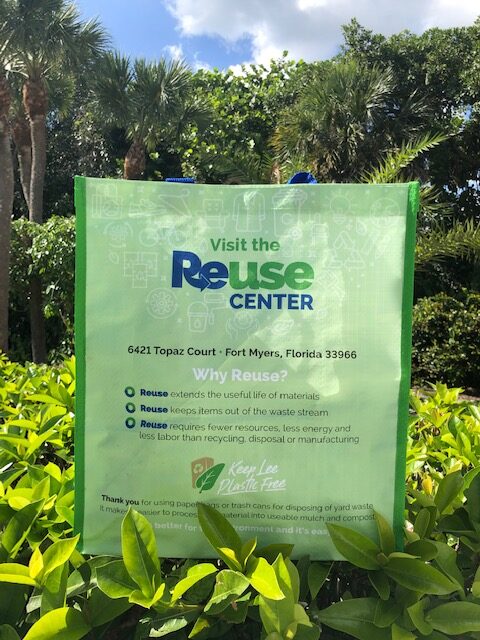 Lee County has consistently been in Florida's Top Five Counties for recycling for the last 10 years. In 2021, Lee County was the TOP recycling county in the entire state with an 81% recycling rate! The Lee County Solid Waste Department is doing an incredible job to educate and encourage waste reduction. Their website www.leegov.com/solidwaste/facilities/topaz is a great resource. And next time you are near Metro Parkway, make a stop at the 6441 Topaz Court facility in Fort Myers. This is the place to bring your household chemical waste and electronics for proper disposal. Every time I've been there, I've been rewarded with a little token of their appreciation, like this reusable tote bag. Another time, I was given some yard waste bags. Nice! More importantly, the staff is knowledgeable and courteous. One of the many great services available in Lee County! So, if you missed the Household Chemical Waste Collection held on Sanibel on September 7, you can stop at the Topaz Court facility in Fort Myers.
Here are the 4 helpful tips to help you "lose a ton"
RECYCLE: Participate in your local recycling program. Recycling doesn't cost a thing and it's easy!
CLOSE THE LOOP:  When you can, purchase new items made with recycled content
REDUCE:   Reduce your purchases.
PARTICIPATE IN COASTAL CLEANUP on Saturday, September 17
Little, simple acts can make a massive impact on the health of our beaches and oceans. As part of Ocean Conservancy's annual International Coastal Cleanup, Sanibel-Captiva Conservation Foundation's Coastal Watch group is organizing volunteers to pick up garbage and debris on Sanibel and Captiva beaches on Saturday, September 17. To sign up, visit www.bit.ly/sccf-cleanup-2022. Participants will meet at 9 AM at Sanibel Sea School, 455 Periwinkle Way. The Sanibel Captiva Islands Association of Realtors is also participating in this important event. Come join members of the VIP Realty who will, not only work hard to find you the perfect island residence, but will recycle, repurpose, reuse so we can lose that TON!
Remember what "Gladiator" said: "What we do in life, echoes in eternity." Please do your part to keep our beaches and water clean forever!
#VIPrealtygroupSanibel #Sanibelvacationrentals #CoastalCleanup #RussellCroweisGladiator #Pearltheblogger
Pearl