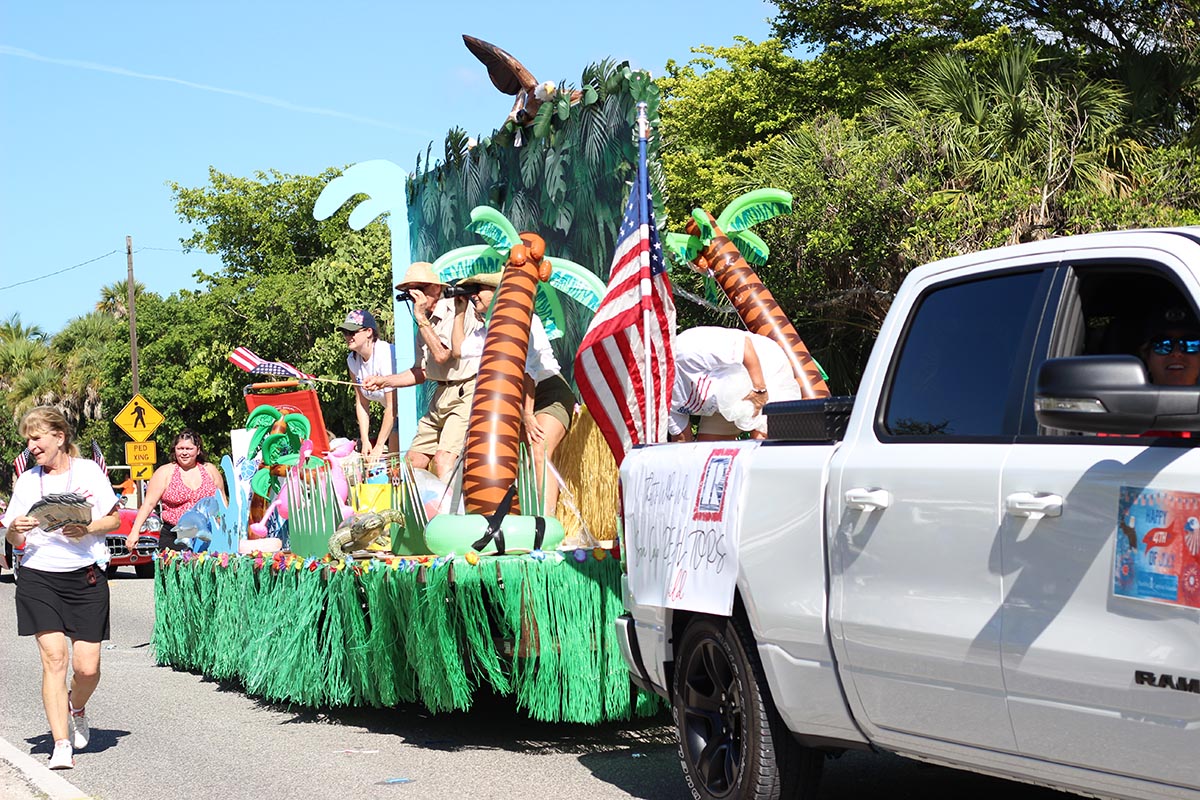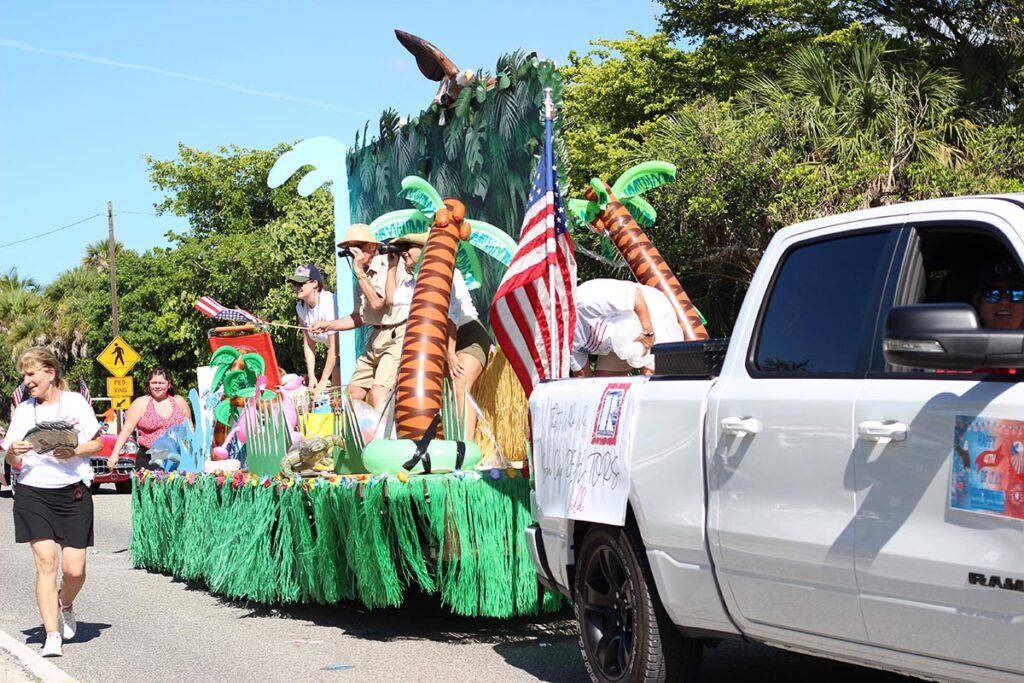 Island Sun just announced the winners for this year's Sanibel 4th of July Parade and we are happy to announce that our float has won Best Nature Theme! 
Thank you to everyone who helped decorate and to those who participated in the parade this year,  it was a blast and we are looking forward to next year!
A big shout out to BOB BERNING, VIP realtor, whose amazing carpentry skills helped us pull it all together!