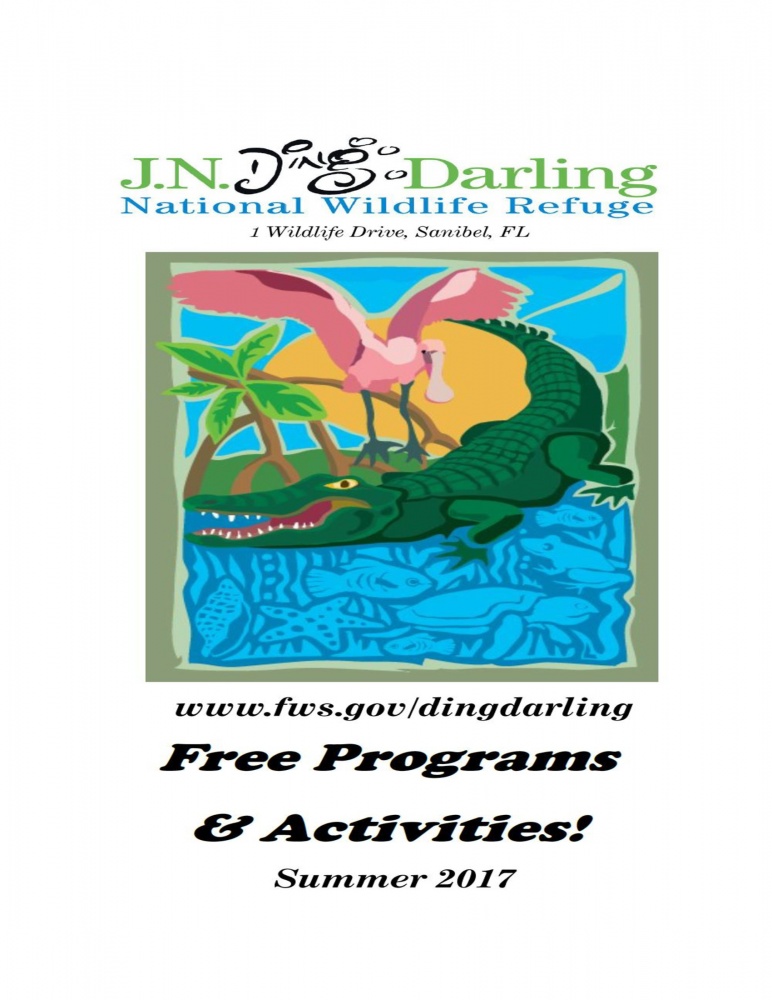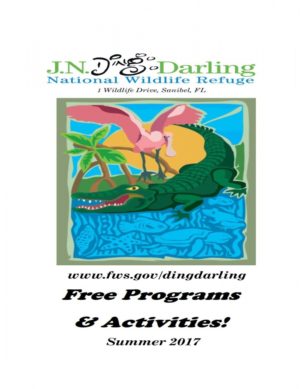 From now through August 5, the JN 'Ding' Darling National Wildlife Refuge on Sanibel Island offers the following free educational tours and programs for the summer season. They are suitable for visitors of all ages. Please note that some activities require parking or Wildlife Drive admission fees. For more information, go to https://www.dingdarlingsociety.org/articles/free-refuge-programs.
WEDNESDAY
10 – 10:45 AM
READING IN THE REFUGE
The entire family is welcome to listen to a naturalist tell exciting stories about the native and migratory wildlife that can be found at the refuge. Afterward, make a craft inspired by one of the animals from its estuarine ecosystem. Stories are geared toward Pre-K through 6th grade, however, visitors of all ages are welcome. Takes place in a classroom in the Visitor & Education Center.
THURSDAY
10 – 11 AM
INDIGO TRAIL WALK
Meet in front of the flagpole outside of the Visitor & Education Center then follow a walking tour lead by a naturalist. Learn about plants and animal species in the ecosystem, including how to identify them. Fun for visitors of all ages!
FRIDAY
9 – 10 AM
FAMILY BEACH WALK
Meet at Gulfside City Park on Sanibel and take a guided tour of the refuge's Perry Tract. Search for seashells while learning about the beach's ecosystem. Don't forget to bring a shell bag! NOTE: Parking fees apply at Gulfside City Park.
SATURDAY
11 – 11:30 AM
WILDLIFE WONDERS
Join a refuge staff member and learn all about the wonderful native and migratory wildlife that calls JN 'Ding' Darling NWR home. Subject matter will vary weekly depending upon who is presenting the program. Learn the answers to questions such as why manatees were nicknamed "sea cows;" how to differentiate between an alligator and a crocodile; and what makes a bird a bird.