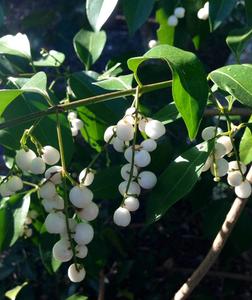 A great way to learn about Sanibel's native vegetation and landscaping is by walking the City Hall grounds planted exclusively with native plants. These native plants require no fertilizer and reseed themselves with little maintenance. Vegetation Committee members will provide information on proper planting and care. A perfect way to get ideas for your own garden and landscaping projects.
Scheduled Tour Dates: Wednesday, December 8th @ 10:00 AM; Wednesday, January 12th; Saturday, January 22nd; Wednesday, February 9th, Saturday, February 26th; Wednesday, March 9th; Saturday, March 26th; Wednesday, April 13th; Saturday, April 23rd.
Registration is not required; meet in front of the main staircase at Sanibel City Hall located at 800 Dunlop Road. For more information email san.dnr@mysanibel.com or call 472-3700.