Get your schedule ready for Fourth of July and include all the fun activities that Sanibel will be hosting on Independence Day, Monday, July 4th: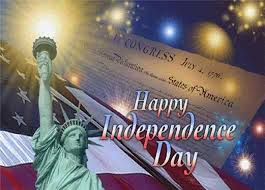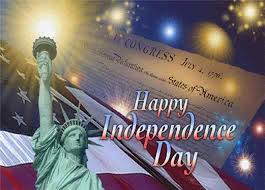 7:00 a.m. – 9:00 am. : Sanibel Community Church (1740 Periwinkle Way) will be having a Free Pancake Breakfast don't miss out! Call (239)-472-2684, for more information.
8:30 a.m.: Bailey's Shopping Center will hold the July 4th Community Celebration at Bailey's. (2477 Periwinkle Way)
9:30 a.m.: The annual Independence Day Parade. The parade route will start at Tarpon Bay Road and continue onto Periwinkle Way and finish all the way at Casa Ybel Road. The parade theme for this year is "Sweet Island of Liberty". Make sure you keep an eye out for VIP Realty Fourth of July presentation during the  parade!!
10:30 a.m.: Following the festivities of the parade, there will be a July 4th celebration at Jerry's Shopping Center (1700 Periwinkle Way). There will be loads of activities including a water slide, food, and refreshments. This event seems like one your family can't miss, if you need more information call (239)-472-9300
12:00 p.m.: 36th Annual Road Rally hosted by San-Cap Optimist Club will start at Timbers Restaurant (703 Tarpon Bay Road). For more information, call (239)-472-0836
6:00 p.m.: Huxter's Liquors will be having Fourth of July celebrations, which will include some live music. For more details, call (239)-472-3333
9:00 p.m.: This year's Firework display will be sponsored by the City of Sanibel. The beautiful fireworks will be displayed above San Carlos Bay. For the best viewing of the fireworks we suggest these areas; the Causeway islands or the bay side of Sanibel. This is a Fourth of July must do!