Happy Independence Day from all of us at VIP Realty!
There are plenty of fun, family-friendly activities on Sanibel offered in celebration of Independence Day: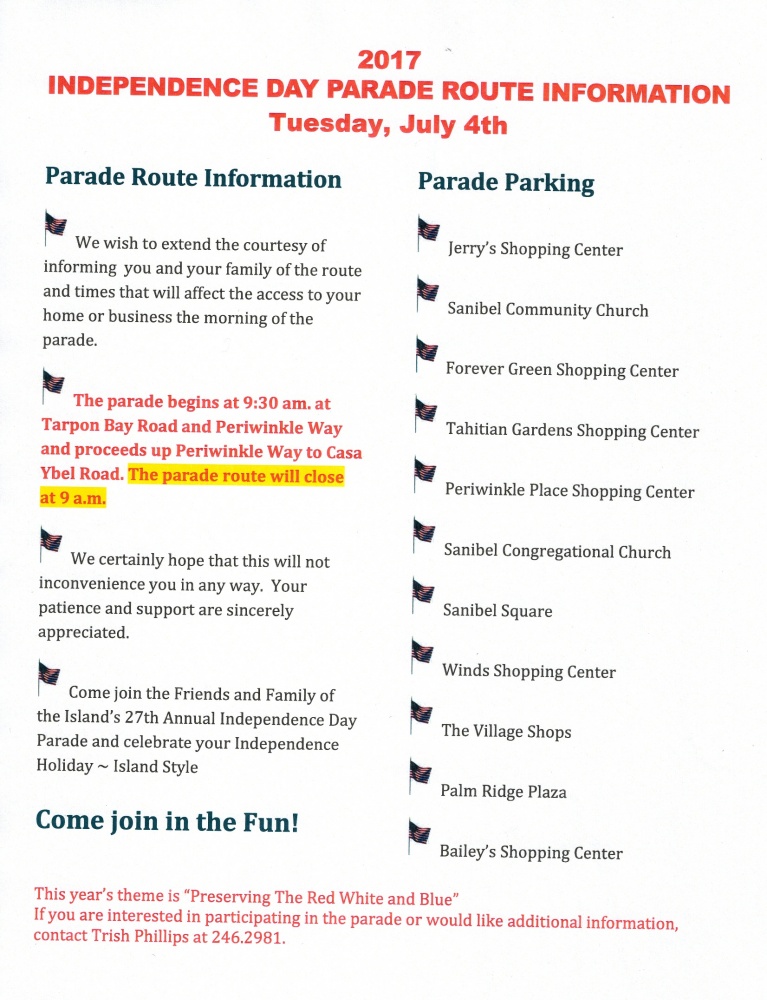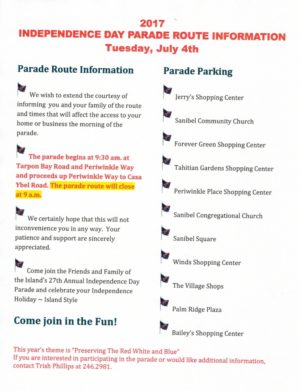 SATURDAY, JULY 1
HOLIDAY HOG ROAST
5 – 8 p.m.
The Community House, 2173 Periwinkle Way, Sanibel
$10 per adult, $5 per child
www.sanibelcommunityhouse.net for more info
TUESDAY, JULY 4
FREE PANCAKE BREAKFAST
7 – 9 a.m.
Sanibel Community Church, 1740 Periwinkle Way, Sanibel
PARADE
Starts at 9:30 a.m.
Begins at Tarpon Bay at Periwinkle Way
Ends at Periwinkle and Casa Ybel Road
This year's theme is "Preserving the Red, White and Blue"
FIREWORKS DISPLAY
Begin at 9 p.m., rain or shine
The 4th of July fireworks display is above the Sanibel Causeway and is sponsored by the City of Sanibel